Backstreet Boys featuring Giraffs Without Borders
Giraffs Without Borders members and Backstreet Boys performed together in Aalborg this week. All the old songs like "Quit playing games with my neck", "Show me the meaning of being yellow" and "Larger than spots" where performed but also many of the new songs like "Ungiraffe".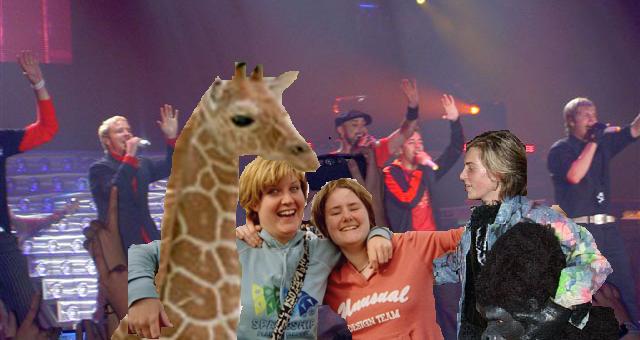 All profit from the show goes to giraffes.